Compassion in Organizations
Improved worker retention
Improved worker loyalty and happiness at work
Increased productivity and innovation
Greater inclusivity, and compassion between employees
Improved financial outcomes
Decreased sick leaves and job absenteeism
And so much more

(Weiner, 2012; Worline & Dutton, 2017; Bright, Cameron, & Caza, 2006, Worline 2020)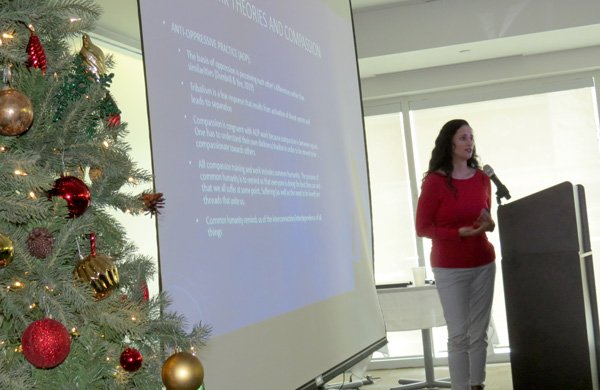 Services for your Workplace!
A one day Introduction to Compassion in the Workplace
In depth workshops for all staff with a focus on implementing compassion in the workplace
Leadership and upper management one to one coaching and support
Customized support including assessment of policies and procedures and organizational culture.
COMING SOON: Compassion at Work Seminar Series (Spring 2022)
We aim to customize our services to meet your organizational needs! Contact us for more information
We will be offering retreats for organizations on a periodic basis.  Retreats will be held in beautiful locations which will focus on meeting staff's emotional, cognitive, spiritual and physical needs!  For more information on upcoming retreats please contact us!
During the COVID-19 epidemic notice:
For the safety and wellness of everyone involved. We are not booking retreats until further notice.
maitricentre.